Send THEM a hug!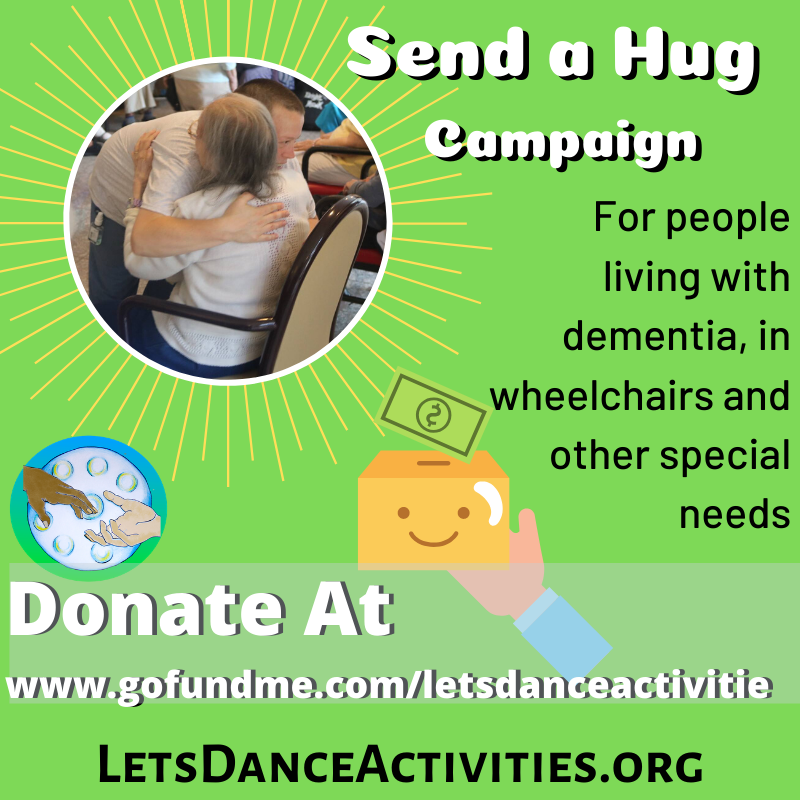 Donating directly to the HUG campaign you send Let's Dance into communities that can barely afford a visit from Let's Dance. We visit communities that include people with dementia, those living in wheelchairs, elderly, and other special needs. These communities NEED HUGS! They need fun positive programs that include all levels of engagement, they need programs that connect them to each other. Mostly everyone needs a hug, especially in nursing homes, long term care, adult daycares, and assisted living communities.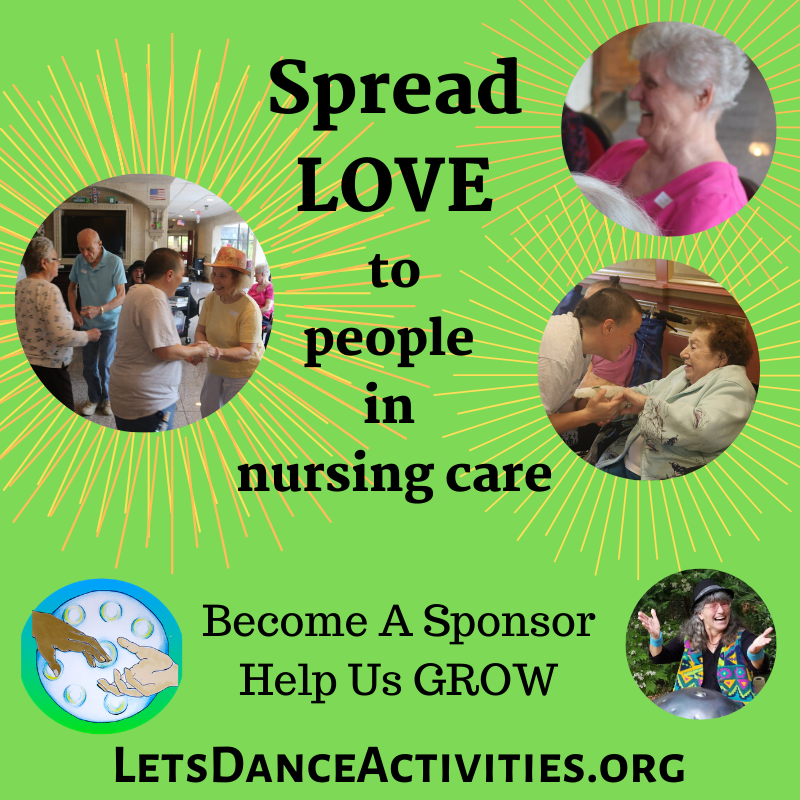 We also have a GROW campaign! Let's Dance has developed a training program! You want to see Let's Dance in every long term care facility or daycare, every single month?? You want to make sure every elderly person in the country has access to Let's Dance, all the time? Donate to the GROW campaign!
We have begun to gather interest from musicians and caregivers that want to offer Let's Dance in their area. This would mean that these areas would have their own local pair to offer their own unique version of Let's Dance. This would provide these local communities with regular monthly or more programs while still paying the providers with compensation. We know that if these communities had access to Let's Dance type programs every month that their daily Quality of Life would be deeply improved. We want to make this happen Nationwide! We need help! We need large sum donations and regular sponsors to donate to this fund. If you donate to this fund we will keep it separate and it will be used to further this intention. We can provide 501c3 proof and receipts, thank you for considering donating to Lets Dance! Please email any questions!