Driving across America is a savored and favorite memory for many elderly folks. We know that reminiscing can be a delightful way to engage people with dementia. Hollis was inspired by their stories over and over again when they worked as a CNA in a facility in Central PA. When Hollis would share their wanderlust ideas the residents would smile and say, "Before you travel around the world, don't miss driving across THIS country!" This advice was repeated over and over to Hollis by unrelated individuals, many of them living with dementia.
Hollis noticed this program transform the communities that we tried it out with in Central PA and then in Colorado. As we began to reach out any place Bright Hawk Productions was already traveling we found that Let's Dance was welcomed and after the first year of rentals we purchased an RV. We began to drive around the country like a turtle most of the year. We began to find that some cities were excited to have us back, again and again, year after year. Communities would surprise us when we only visited once, over a year ago, we would walk in and someone would say "Hey I remember you!" Hollis noticing they are wearing a device to keep them from 'wandering' out, meaning they likely have dementia, adding to . What an interesting impact.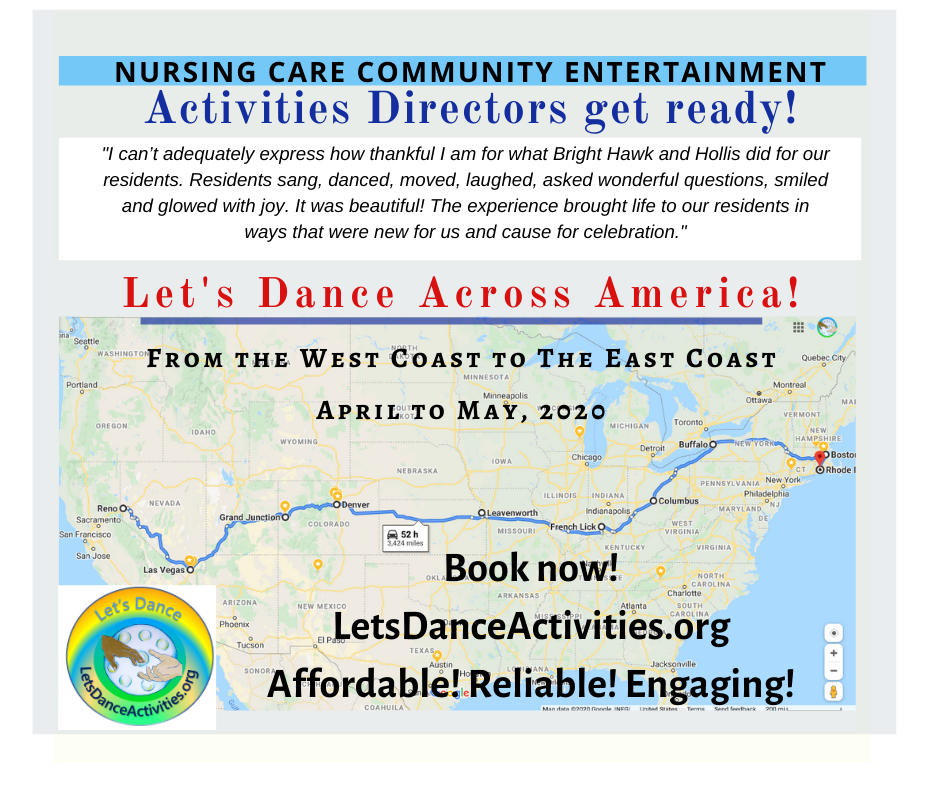 Last year, we began a campaign to raise awareness of the need for music programs like Lets Dance, that fully engage residents with dementia. As the population of communities rise we know that your need for entertainers that engage those with dementia is becoming more and more important. So we began 'Dancing Across America" and this year we are excited to offer this again in 2020. We invite you to arrange a visit for your community at the Online Public Calendar.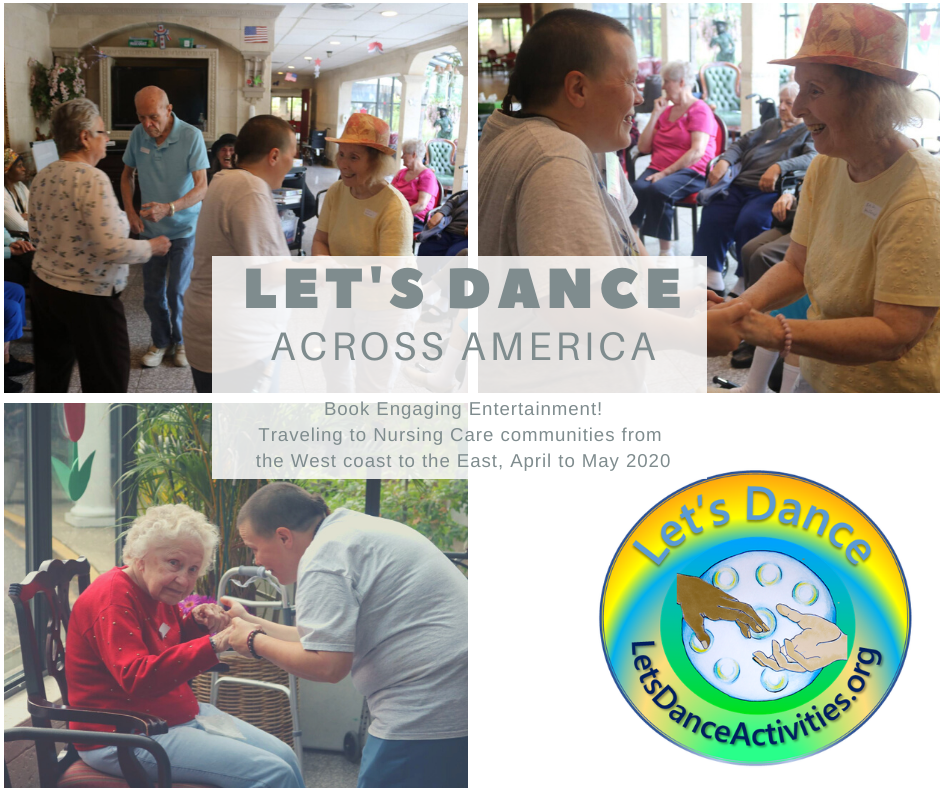 We also invite you to take a look at our interview on the Brain Degeneration Summit we are part of. So many resources for those in direct care for people with dementia, we know you will truly benefit from this amazing resource! It even features 'Teepa Snow' the trainer that trained Hollis Taylor in techniques for people with dementia. Learn More at this Brain Degeneration Summit.