LET'S DANCE VALUES SOCIAL DISTANCING!
THIS EVENT HAS BEEN CANCELLED BECAUSE OF COVID-19
Let's Dance is coming to YOU! In our years past we travel the USA every summer on a tour to visit as many Nursing Care Communities we can from the west to the east. We offer these programs so everyone can afford them, sliding scale, you name your price. If its not enough, we will do a fundraiser to support the visit. At Let's Dance we want to make sure that all income levels have access to quality programming that engages even hard to reach individuals.
In 2020, we are coming to YOU! We will begin at the Activity Professionals Conference in Reno, NV and visit a community from Nevada to Rhode Island. We will visit communities from one of the side of the USA to the other and we are grateful for your support in helping us spread awareness to the need for quality affordable engaging programs for people with brain degenerative diseases. We are actively searching for sponsors and donors in a pursuit to grow and train other entertainers locally with our efforts. We want to be sure that communities Nationwide have access to this programming regardless of their income level.
If you are in our Path in 2020 – Please be sure we visit your community!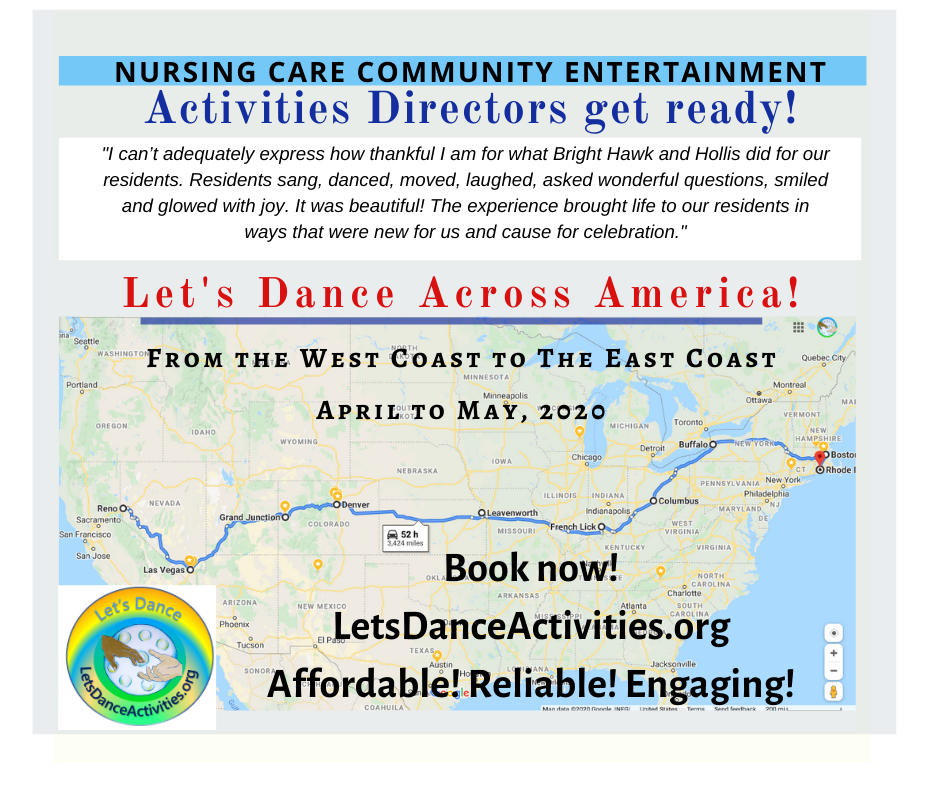 Let's Dance has a Public calendar