Happy New Year! From Let's Dance to all of you! We thank you for reading our blog, sharing, liking, commenting and spreading the word about Let's Dance! Happy 2020, they say it's the year of Clarity and I wonder about our upcoming year. We are not sure how much longer we will be able to do this Nationwide with our current situation but are hoping for the perfect sponsor to step through this year. If you can connect us with that person, please share our information.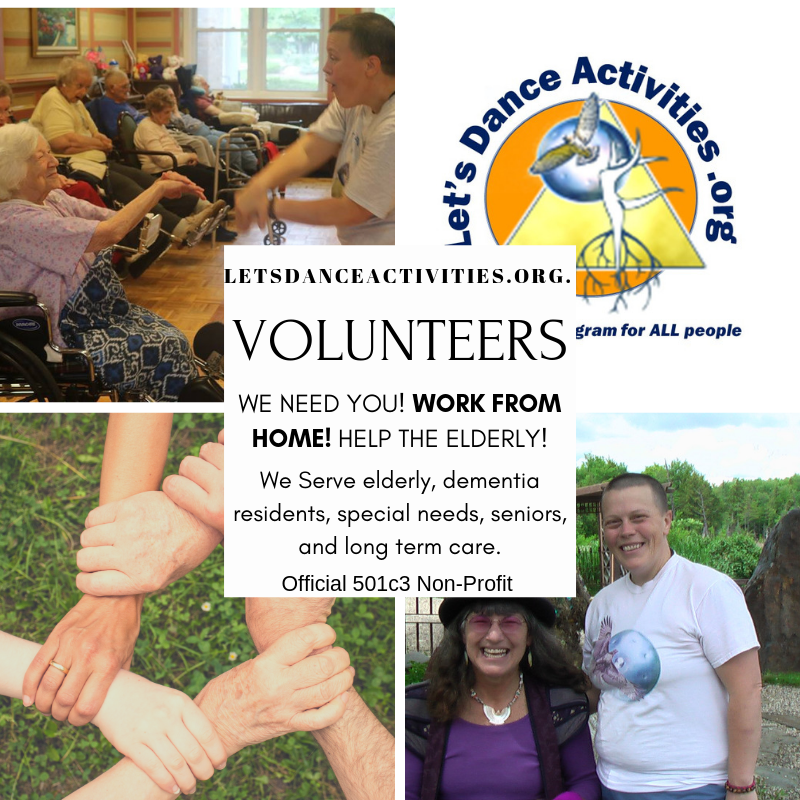 When I think about Clarity, I think about when I am working with a population of people with dementia and I know I will receive messages I need to hear. As a caregiver, I have concluded that this population has one foot in the 'other side' and as a result if you work closely with someone with dementia you become aware they might say things you NEED to hear. I learned this lesson deeply when I was struggling financially as a CNA and working as many pick-up shifts as I could. I also was looking to make big adjustments to my life and was having intense wanderlust. It felt like I was grasping for water in the air, as if I couldn't really put things together to manifest my life dreams. Regardless, I had to resolve some money challenges and was willing to work hard for it. I picked up a few night shifts while the regular CNA was on vacation.
I introduced myself around as the night shift began, 11pm to 7am. Mostly everyone was in bed, although one lady wanted to use the restroom. She was a very short woman who was dressed in traditional Amish style dressing gown and night cap. She was so short and old she reminded me of the 'old lady' in a variety of fairy tales with her little shuffle. She asked me to walk her to the bathroom and as she sat down on the toilet, she begins a conversation. She asks me, "So, do you know the meaning of life?" I think, "Wow, what a conversation to be having with an Amish person of this age and what a way to start off a relationship with a person!" Quietly I answer, "No, I don't think I do, Can you tell me?" She smiles and stares for a moment and by the time I get her back to the bed she has informed me that it begins with the letter 'P'. As I leave the room and continue my work for the next two hours her question haunts my mind. Do I know the meaning of life? Is it possible since she is of Amish tradition she knows something I don't know? What would an Amish person say?
In my second visit, she asked me the same question. I was very surprised because I knew this lady had dementia and in most cases, they don't ask questions like that, especially not more than once. Yet I walked my talk, I was always saying as nurses, "Realize the gift we have, we have access to infinite wisdom in our work, everyday!" I found the elderly filled with wisdom, when I would share my dreams of traveling they would often advise that I see the USA from the road before I go anywhere else. Since I had received this advice from a woman I looked up to, I wanted to manifest this dream. I wanted to create a way to travel the USA and do something good in the world, it seemed like such a simple request. I was willing to contemplate her question even deeper the second time she asked me. I even took a few minutes on my break to look up on Google, words that begin with 'P'. Am I crazy for listening to this woman, she clearly has dementia? Some of my co-workers would agree with the crazy part!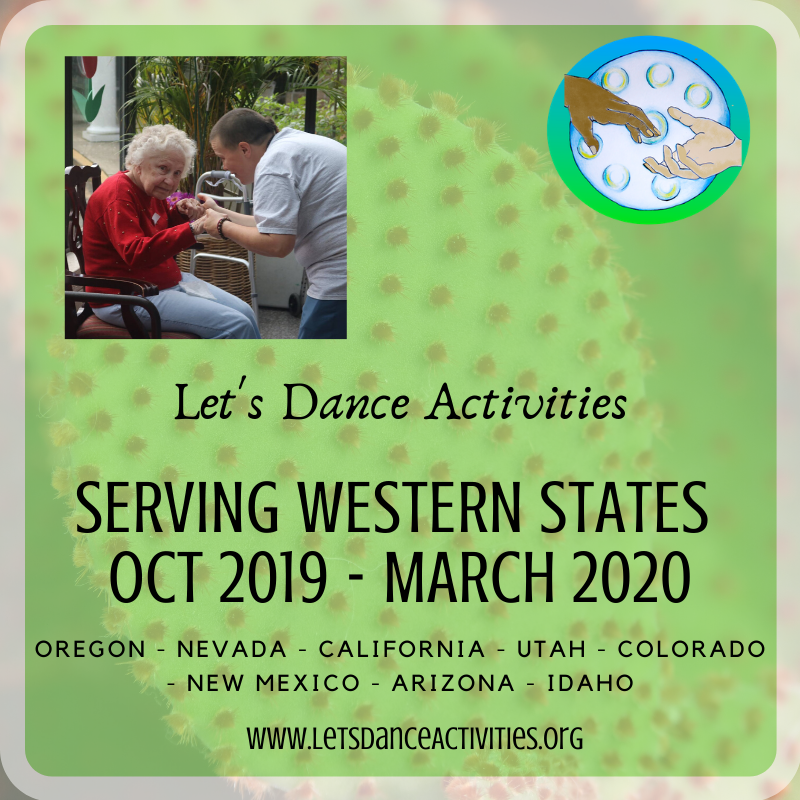 My third visit would prove that maybe I wasn't as crazy as I thought! In fact, she asked me again with no prompting from me. As if all night she was waiting for me to figure out the answer. As we finished our routine she sat on the edge of the bed ready to return for more sleep and I squatted down in front of her. I had already made some guesses that she had declined and said they were incorrect. As I squatted in front of her I begged for the answer, "What is the meaning of Life?" I looked her in her eyes and she said, "The meaning of Life is a Puzzle." In that moment I realized that what she said was true, and absolutely correct! I tucked her into her bed and went out to hand off the caretaking to the next shift of nurses.
As I sat and charted my activities for the night I found myself in awe at her question and her answer. I had learned she was a school teacher and wondered, well maybe this is something she says to everyone. I almost shrugged it off till a few days later when her regular nurse returned. I took an opportunity to tell about my experience to her regular nurse and she looked at me with big surprised eyes. By the time I was done the story of my experience it was clear by the look on her face that this had never happened before, and now that CNA was wondering if I had lost my mind. She laughed though and reminded me she used to be a teacher. I added this message as downloaded wisdom from a wise old woman who I thought had some pretty intense wisdom. Another week would pass before I would see her in the dining area, smiling at me, in front of her on the table, a completed puzzle, by her. Life is a Puzzle. I took that moment to fully realize that she was absolutely right and that my dream will come true, just like her puzzle did.
It took me another year to piece together Let's Dance but that wisdom has certainly helped my dreams come true. Now, my search for a sponsor is because I feel so passionately about helping this population. On days that I found myself frustrated with running a non-profit I will most often land myself in front of a group of people with dementia. Without fail, someone will say "Keep Going." or "What your doing is amazing, don't quit." Even though I never tell them that I am frustrated, they somehow still say these things to me, as if I am meant to hear them. Regardless of what you believe, we must admit that there is some magic that can happen when we are open to authentic connection with this population. Now, even when I worry, I must believe that she was right, Life is a Puzzle, and this non-profit will come together perfectly, and so will our sponsor. I just keep envisioning the end puzzle and know that SOMEHOW it will all work out perfectly.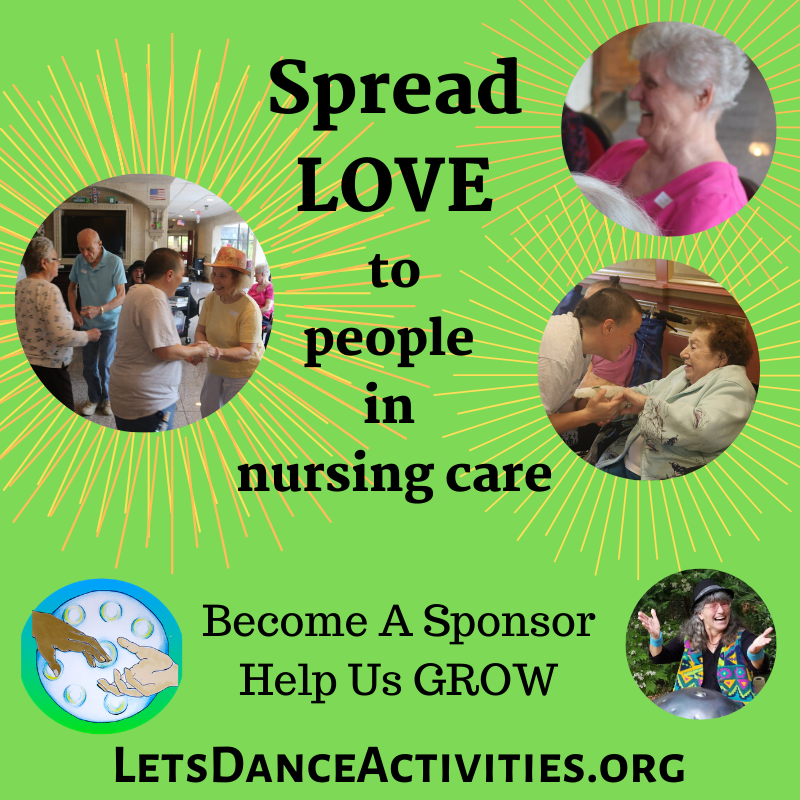 We are in need of help! Do you think you can help? Can you connect us with someone who might be interested? Does your facility want to talk to us about sponsorship? We are hoping to manifest another van, with our sponsor's logos on it, along with Let's Dance's new logo. Show your support for positively engaging programming for this population! They need you!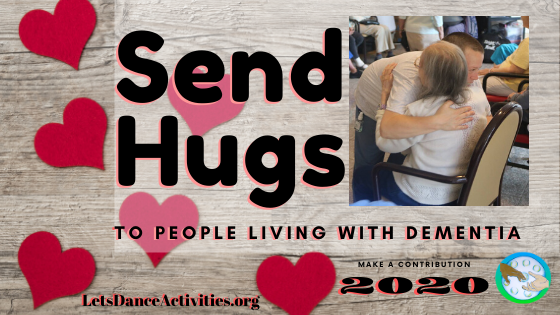 San Francisco, Oakland, San Jose, and Morro Bay, CA – Book Now for late Feb. 2020! We have the Last week of Feb JUST for all of you! We are excited to come back down and visit all your communities, we know we had a blast last time. Did you miss us last time we came through? No problem, get us this time! Also Arizona, New Mexico, and Colorado – we are booking Feb and March of 2020 now. Stay Tuned for our 2nd Annual Elders Dancing Across America!