We know that Activity Directors have many choices for entertainers for their communities and at Let's Dance we want to make it easy to arrange a visit, affordable for all income levels, and a priceless program that engages even the hardest to reach residents. It's a challenge to find entertainers that are capable and comfortable engaging residents that have dementia and Let's Dance engages them in a profound way leaving them in a wake of hugs, exercise, big smiles, and uplifted moods. We engage people that haven't engaged in months with music that opens up the heart and a lifetime caregiver that approaches residents one on one. Even cognitive communities love to have us visit because they know they are supporting our visits to their peers in memory care units.
Let's Dance is a non-profit that serves communities Nationwide, regardless of their ability to pay. We are constantly doing fundraisers to help offset the costs of gas and doing business as a non-profit. These fundraisers help pay for us to visit communities no matter their income. When a community pays more than the average cost we are grateful to accept the donation so that when a community nearby asks for us to visit, we never have to say NO because of money.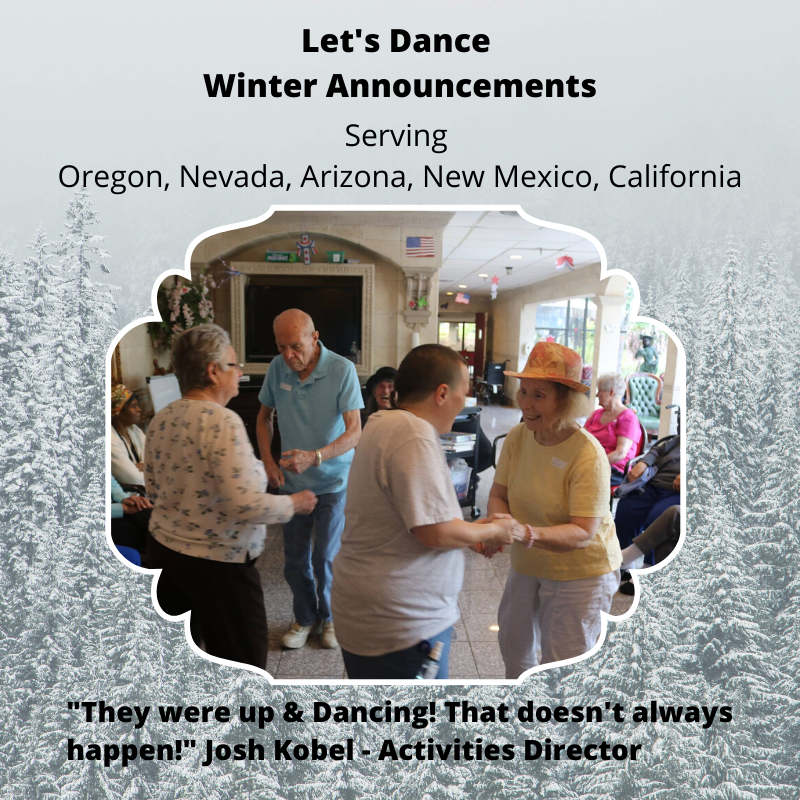 Let's Dance is booking Western States 2020 – Book Online Now!